Website Design Egham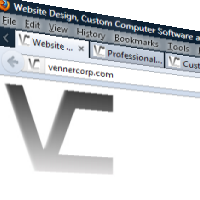 We are a small friendly professional company offering website design, consultancy, and hosting services to local businesses both large and small in the Egham area. Our clients include clinics, shops, surgeries, one man bands and large internationals.
We are experienced in creating websites of any size and complexity from simple 1-3 page holder sites to brochure websites all the way to full blown ecommerce online shops. If you currently have a website but it's looking a bit tired, running slow or can't be found in the search engines, we can give your site a makeover, move it to a modern fast web server and optimise the site for the search engines.
In today's world it is not enough just to have a website you should also have a presence on the main social networks e.g. Facebook and Twitter. We can setup your pages/accounts, link them to your website and show you how to get the most from them. Setting up pages on social networks should also help your ranking on the search engines. Even if you never plan on using them its worth registering your company name on the various networks to make sure no one else takes it.
We offer a large range of services including;
Website Design & Creation.
Website Transfers (Moving a website between hosts).
Social Media Setup & Updating (Facebook, Twitter, Pinterest).
Website Video Creation.
Search Engine Optimisation (Moving your website up the rankings).
Website Hosting.
Website Domain Registration.
If you would like to see samples of our work or read some of our testimonials please contact us.
We have customers all over the world but we focus our services on the Egham area including the Windsor to Guildford corridor including Woking, Chobham, Sunningdale and Ascot.
For more information on our services visit our website design services page or contact us to get a quote.
VennerCorp