Business Website Design in Guildford
Business Website Design in Guildford
We are a small friendly and professional business offering a full range of IT services including Website Design and Creation, Website Updates and Modernisation,  Website Consultancy and Search Engine Optimisation.
Website Design and Creation
Looking for a new website for your business, club or society? We offer a full range of website complexities and designs from simple single page holder pages, to multi page product brochure websites sites, all the way to full blow E-Commerce online shops. All our designs are custom made to your specification, we do not use templates or outsource our work.  We can also purchase  and setup any domain names and web hosting you may need.
Website Update and modernisation
Is your site looking a bit tired or old fashioned? Is your site not bringing in the types of results you and your business need? We can bring your site up to date, adding all the features a user expects from a modern website. Including recording and uploading videos and integration with social networks. We can also optimise your website to stop it languishing in the search engine results.
Social Networks
Do social networks confuse and baffle you? Or your not sure how to use them to get the most from your business? We can talk you though all the ins and outs of the the popular networks and integrate them into your website. If you don't have the time to deal with them yourself we can even set them up and run them on your behalf.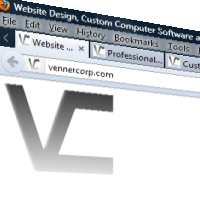 Our Business Website Design Services;
Website Design and Creation.
E-commerce Website Creation.
Website Updates and Modernisation.
Search Engine Optimisation.
Website Hosting.
Website Domain Registration.
Online Database Creation.
Online Software Creation.
Social Networks

Twitter and Facebook Account Creation.
Integration Of Social Networks To Your Site.
Consultancy On How To Get The Most From Social Networks.

Online advertising on Google, Bing ,Yahoo;

Setup and Running.
Consultancy.

Online videos;

Creation and Setup.
Website Integration.
The above list is not exhaustive, if you don't see the service you require please still drop us a line as we can normally still help.
Examples
If you would like to view a small selection of the websites we have created for our clients, check out our website samples page.
Coverage areas
The majority of our customers are in the Guildford to Windsor corridor including, Ascot, Sunningdale, Chobham, Camberley, Woking, Knaphill, Dorking and Godalming, but we have customers all over the world, so if you are outside this area please still contact us.
If you would like more information on our services or arrange a quote please contact us and or visit our Website Design and Creation section.