Computer Repair Ascot
Computer Repair Ascot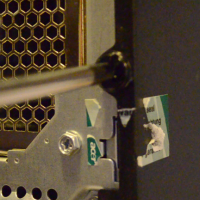 We offer a personal and professional computer and repair service to both personal home computers and businesses in the Ascot & Sunningdale areas of Berkshire.
Below are just some of the services we offer, if there is something not mentioned you need help with please contact us and we will do our best to help.
All our services can be done either at your premises where practical or taken back to our dedicated workshop to be looked at.
We support Microsoft, Apple and Linux computers.
Computer Repairs and Upgrades
If your computer has suddenly died or playing up we can diagnose the underlying problem and repair the machine for you. If the computer is beyond economical repair, we can transfer your files to a new machine or an external storage device for use later.
If your computer is under performing and or doesn't have all the latest toys and you don't want to go to the hassle of buying a new machine we can look upgrading it with you. – Increase your memory size or speed, replace your slow processor for a faster version, increase the size of your hard disk or add a blu ray drive.
Virus, Malware & Spyware Removal
Computer Viruses, Malware & Spyware are unfortunately a common occurrence and are not only an annoyance but can also be a serious security risk. Spyware is often used as the name suggests to monitor your keystrokes and website visits so the spyware writers can access and steal your online accounts. We can identity your infections and then were possible remove them, sometimes it is the case where it is only possible to get rid of the infection be wiping your computer and starting again. If we need to wipe your machine we will back up your data and restore it afterwards.
We primarily offer our computer services in the Ascot, Sunningdale, Virginia Water, Woking and Guildford areas. If you are just outside this area please still contact us as we can normally still help.
If you would like to book a repair or get a quote please contact us or visit our Computer Repair and Support Page.