Laptop Repair Lightwater
We are a small friendly company offering a quick and personal Laptop, Netbook, Computer and Tablet repair or upgrade services for the Lightwater and surrounding areas.
All our services are offered both to personal and business customers – We will look after your personal laptops in your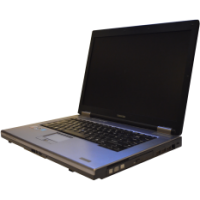 home as well as your business machines in your Shop, Clinic or Small Business we also look after medium to large internationals.
Laptop Repairs – Dropped your laptop? We can normally fix most faults, including broken or damaged displays, keyboards, batteries and motherboards.
If your laptop or computer is beyond economical repair we can transfer your data and programs to your new machine.
Laptop Upgrades – If your machine is running slow or running out of space, we can upgrade your memory/ram or upgrade your hard disk to a larger version including transferring all your current data to your new machine.
Our services include;
Laptop Screen Repairs.
Laptop Keyboard Repairs
Laptop Battery Replacements.
Laptop Hard Disk Upgrades.
Ram Upgrades.
Software Upgrades.
Operating System Upgrades e.g. XP upgrade to Vista or Windows 8.
Crashes and Lockup Diagnosis.
Virus and Spy ware Removal.
Data Recovery.
Data Backup and or Transfer to a new machine.
This is not a comprehensive list so if there is a service you require that is not mentioned please still contact us.
We now offer a complementary collect and drop back service for our customers, this is offered to our local customers in the Lightwater, West end, Chobham and Woking to Guildford corridor.
If you would like any more information or would like to book a collection / get a quote please contact us or visit our laptop repair and upgrade or computer repair and upgrade pages.