How to Restore an Asus Aspire 5635 to Factory Default Settings
How to Restore an Asus Aspire 5635 to Factory Default Settings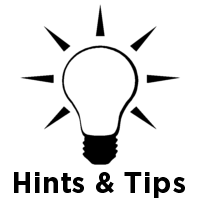 Before going any further you should make sure you have backed up all your important data as restoring your Asus apsire to factory Default will wipe out the C drive.
If you not not already have a backup and you can't boot up your machine then you should ideally drop it in to us or your local computer shop to take a backup of your data first.
Enter Bios Setup by pressing the F2 key when the post screen is displayed ( this is when the asus logo is displayed when you first start the laptop).
Make sure "Disk to Disk Recovery" is enabled then choose save and exit.
Reboot the Laptop.
When the Post Screen is displayed press the "alt" + "F10" buttons at the same time – this will take you in to the recovery process.
Follow the instructions on the screen.
That should be it, if that does not work you recovery partition might have been corrupted. So you will need to try the recovery backup you took when you purchased the Laptop or order some replacement discs from asus.
For more information on our Laptop repair services please visit our Laptop Repair and Upgrades page or Contact Us for a Quote.