Laptop Repair Egham
Laptop Repair Egham
We are a Professional Laptop Repair / Computer Repair & Installation company based in Chobham and covering the Egham areas of Surrey and Berkshire.
We are specialists in laptop repair and laptop upgrades including replacing broken screens, liquid damage, drop damage, hard disk & memory upgrades.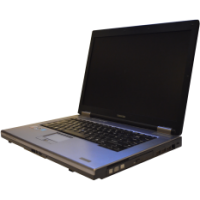 As well as laptops we also repair, upgrade and install netbooks, tablets, and standard desktop computers.
If your laptop or computer is beyond economical repair we can recover your data and copy this to a new laptop / computer or external storage device.
Running out of storage space on your laptop or netbook? We can swap out your current drive with a new larger version and copy all your data and settings across so you won't notice any difference.
Our Services include;
Replacing broken laptop screens.
Replacing broken laptop keyboards.
Data Recovery from non working / broken laptops and computers.
Memory / Ram upgrades.
Hard disk replacement / upgrades.
Crashes and lockup diagnosis.
Virus / Spyware removal.
Operating System upgrades (e.g. XP to Windows 8).
Software Upgrades.
As well as our standard onsite service, we now offer a free collection and drop back service for the Egham  and surrounding area including Virginia Water, Wentworth, Sunningdale, Chobham and the Woking to Guildford corridor.
If you are just outside this area please still contact us as we can normally help.
For more information on our Laptop and Computer Services please contact us to Get a Quote / Book a Visit or visit our Laptop Repair & Computer Repair Pages.