How Do I Connect A Mouse To My Raspberry PI?
How Do I Connect A Mouse To My Raspberry PI?
Looking for information on how to connect your mouse or keyboard to your Raspberry PI? Check out the easy instructions below.
Mouse or Keyboard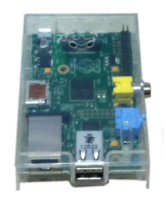 New high spec Model B has 2 USB ports and the basic Model A PI has a single USB port.
All the USB ports can be used with USB 2.0 devices.
Just plug your Mouse or keyboard into a spare USB socket. If you don't have a spare socket, connect a USB hub to provide more space.
If you have problems operating your mouse or keyboard it is most likely due to the fact the PI can only supply a small about of current to the USB devices. Connect your device via a powered USB hub and that should solve your problems.
For more Tutorials and Hints & Tips on the Raspberry PI check out our Raspberry PI Blog Section
If you would like to Buy a Raspberry PI, its accessories or software check out our –
If you would like help with your Raspberry PI, computer or laptop then please contact us or visit our IT Support Page.