Guildford Website Design
Guildford Website Design
We are a small friendly company based in Chobham a few miles from Guildford in Surrey. We offer a full Website Design, Creation and Consultancy Service.
We primary cover the Windsor to Guildford corridor, but we have customers all over the world.
Our varied customer base includes Clinics, Shops, Surgeries, Small Businesses and large internationals.
Website Design
We design every site from scratch after discussing with the client what they want to get from their new site; we do not use templates or outsource our work. We can design sites of all sizes and complexities from simple holder page sites, brochure sites all the way to full blown ecommerce websites.
We can also create online software and applications including setting up online databases for your em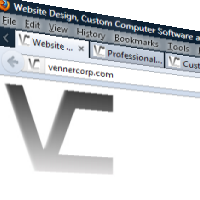 ployees and or customers to access remotely.
Website Updates and Modernisation
Is your current website looking a bit dated and tired? Or not bringing in the number of enquires or sales you require? We can give your site a full make over, bringing it right up to date, adding videos, increasing interactivity and integrating your site with Facebook, Twitter and the other major social networks. We can then optimise your site for the search engines to help bring your site up the rankings.
Social Networks
Does social media confuse you? Or your not sure how it can benefit your website and business? Not only can we guide you though all the different networks and how they work, but we can integrate them into your website.
If don't have the time or is not completely happy running your social networks yourself we can even do it for you.
Our Website Design Services Include;
Custom Website Design and Creation.
Website Updates and Modernisation.
Online Database Creation and Setup.
Website & Design Consultancy.
Website Search Engine Optimisation.
Social Network Setup.
Social Network Consultancy.
Website Video Creation and Uploading.
Website Hosting.
Website Domain Registration.
The list above only shows a small number of the services we offer, if the service you require is not mentioned please still contact us as we can normally help.
If you would like to see some recent samples of our work or read some of our testimonials please contact us or visit our website design samples page.
For more information on our services check out our website design page or visit our website design quote page