Website Design Bagshot
We are a small professional company based in Chobham near Bagshot in Surrey offering a full selection of website design and internet services.
We have a large variety of satisfied clients including shops, clinics, studios, small businesses and large internationals.
Website Design and Creation Services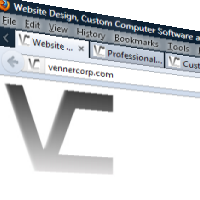 All our sites are created from scratch after discussing your needs, likes and expectations. We regularly create websites of a variety of sizes and complexities including basic holder websites, large brochure websites, ecommerce websites (online shops), online databases, and employee and customer access portals.
Contact us to find out more and or get a quote.
Website Videos
What to add a bit interest to your website? A video is an easy way to do this!
If you have video footage we can edit and compile this into a usable film and then place this on to your website. If you don't have any video footage we offer a full video service where we can come to your site and film you and services in action.
Once the video is created it can then also be uploaded to YouTube to help increase your online presence, we can also supply it on DVD so you can play in your office or shop.
Social Networks
Do social networks confuse and baffle you? We can explain what they are and how to get the most out of them for your business. If you wish we can setup accounts for you and integrate them with your website. Once this is done they can be handed over for you to update or we can run them on your behalf.
Our services include;
Website Creation and Design.
Website Updates.
Website Videos – creation and uploading.
Search Engine Optimisation.
Website Hosting.
Website Domain Registration.
Website consultancy.
Social Network Setup.
Social network running and consultancy.
If you would like to see samples of our work or read some of our testimonials please contact us or visit our website design samples page.
For more information on our services visit our website design services page or contact us to get a quote.